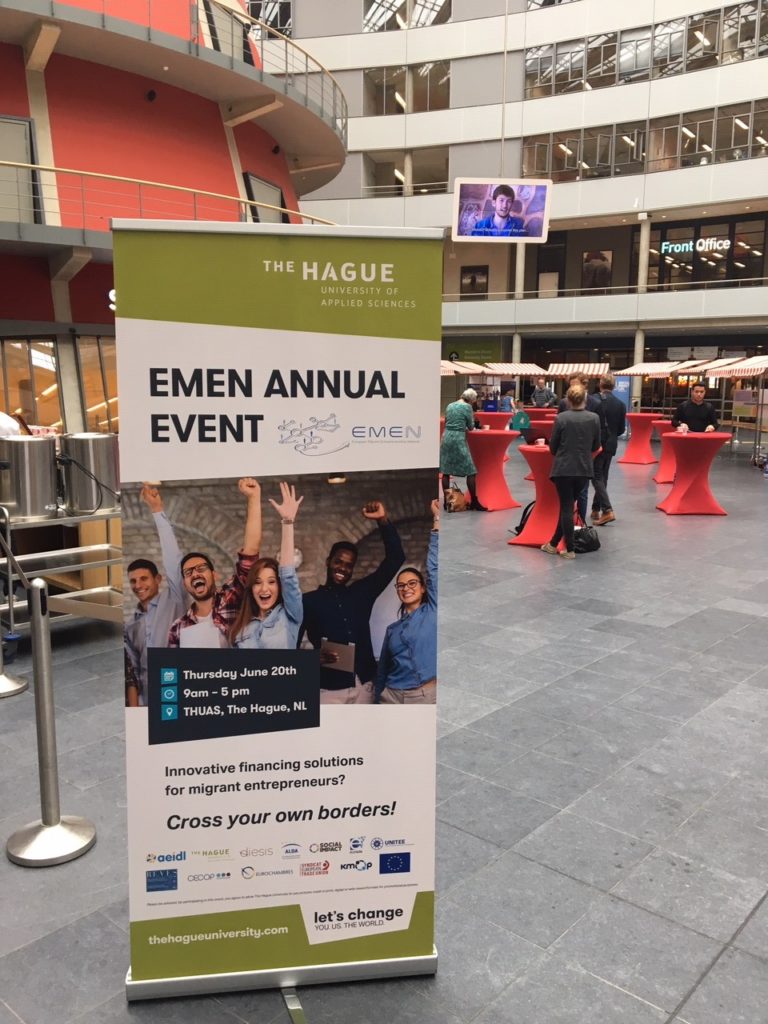 On the 20th of June took place the 2nd EMEN Annual Event entitled "Access to finance for migrant entrepreneurs? Cross your own borders". The event was hosted and organised by The Hague University of Applied Sciences, who is also the partner in charge of the Community of Practice (CoP) 2 on Access to finance.
The event was a great opportunity to learn and interact with a wide range of actors: from migrants entrepreneurs, to professors, diaspora representatives, NGOs, Micro Finance Institutions, associations, foundations, EU institutions, students and citizens. All these persons met and had the chance to exchange about how migrants entrepreneurs living in the EU can access to finance and the problems related to it that still exist. Due to their background, it is a big challenge for migrants entrepreneurs to have access to finance: in fact, they cannot always count on traditional financing tools. Our event had the purpose of showcasing which tools migrants can have to finance their business; we heard best practices and stories from both associations and migrants entrepreneurs themselves.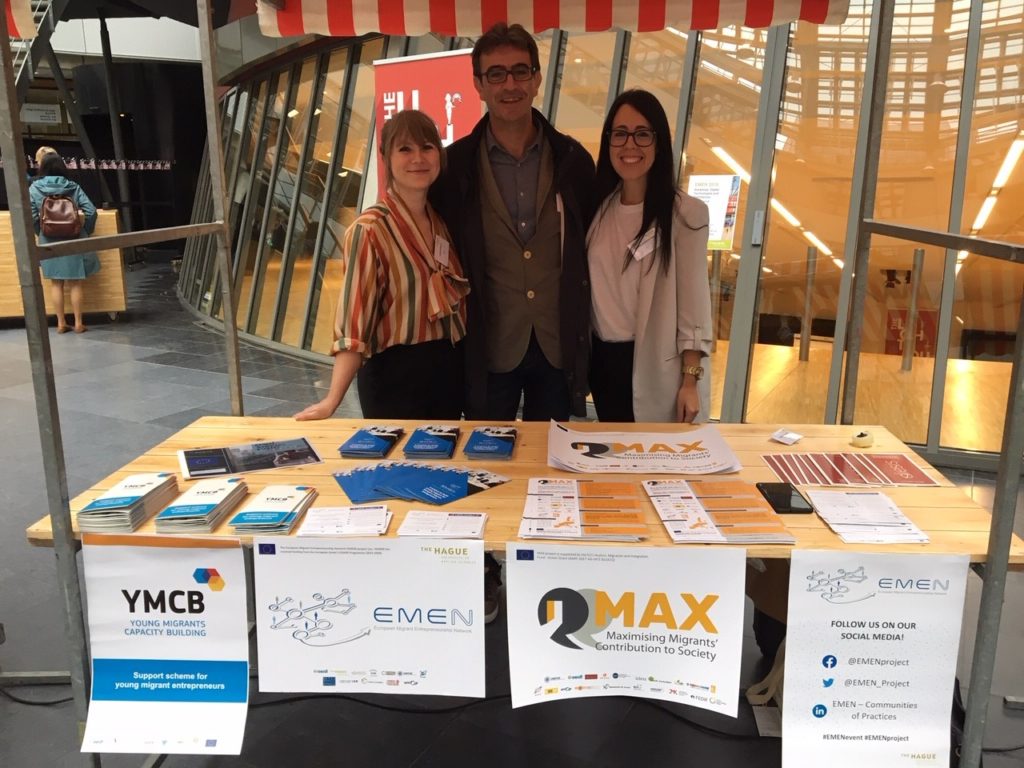 There was no time to get bored: the day started at 9.30 with the opening of the Market, that presented more than 20 projects and a set of associations active in the field of access to finance. During the rest of the day, there have been four conferences, two rounds of workshops (with 4 workshops each) and two rounds of pitches!
The four conferences held during the day were led by Ronal Kleverlaan, who spoke about the future of alternative finance; Georgina Gomez, who illustrated the possibility to use mutual credit system as a possible source of funding for migrants entrepreneurs; Jordi Jarsen who talked about the relevant role that blockchain could play in financing migrant business and Lubna Rashid, who talked about the meaning of being a migrant entrepreneur in the era of globalization.
Moreover, the workshops were built around different topics: the role of digitalization and new technologies in migrant business, the steps to open a new business, the alternatives sources of funding, and the importance of training and coaching activities.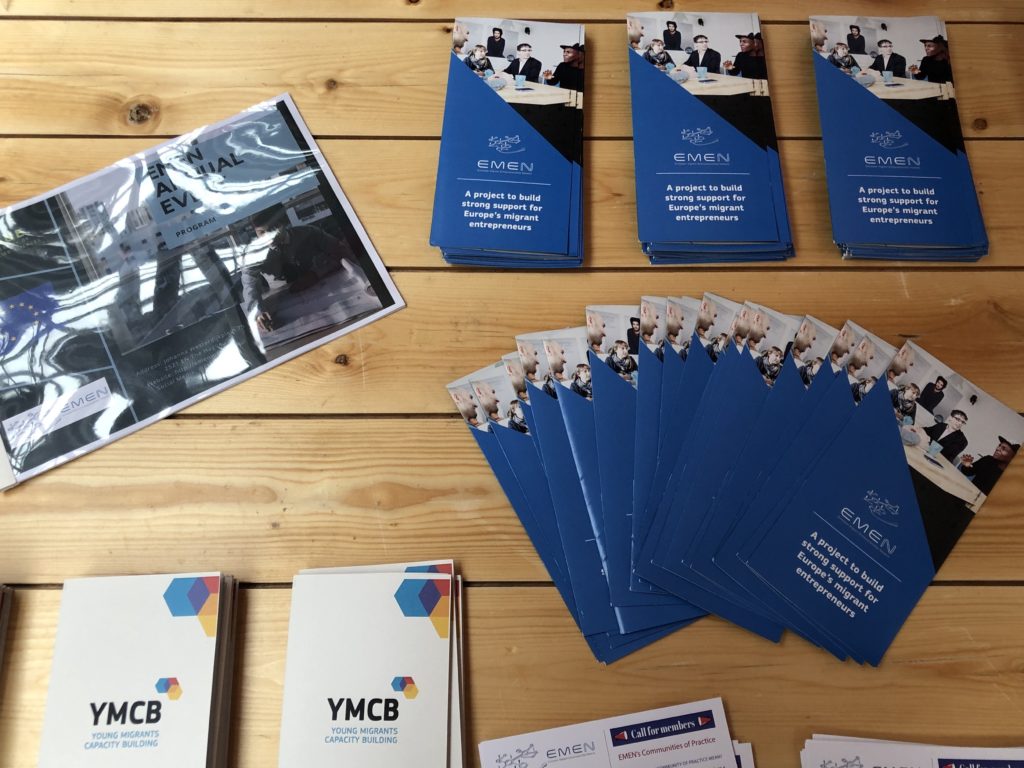 Klaas Molenaar, stated that the event was built around four "Ds":
– Disclosing what we are all doing and present the others more about new approaches, methods and ideas;
– Debating about the many things we came across during this event, which may lead to;
– Deepening our understanding of financing migrant and refugees/newcomers wishing to become self-employed to create decent work and sustainable income;
– Developing new innovative financing programmes or related support services to improve access to finance for migrants.
Take a look at the booklet of the event here and of the photos here!