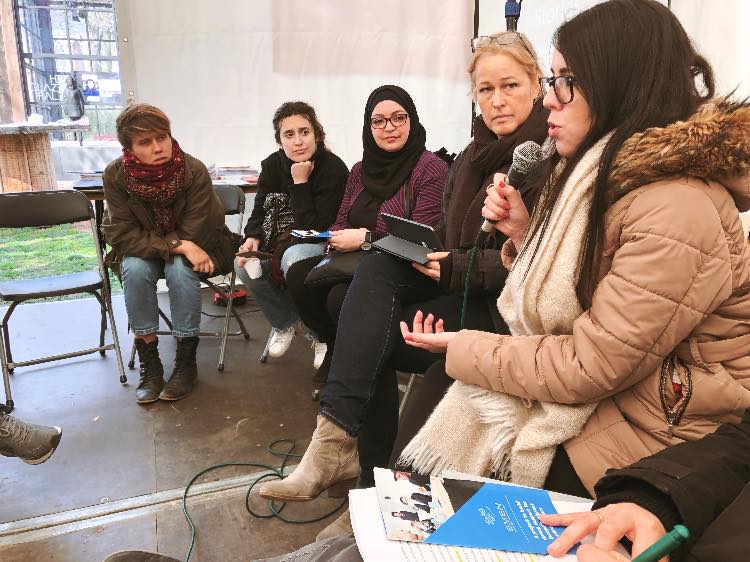 The EMEN project (Patricia Martinez Saez from AIEDL, Gianluca Pastorelli and Eleonora Lamio from Diesis, and Karijn Nijhoff from THUAS FINE) attended the Democracy Alive Festival in Texel, The Netherlands, on Friday the 12th of April.
Democracy Alive is a European Festival organised by European Movement in partnership with the European Parliament in Texel, Netherlands from the 11 to the 13 of April. The Festival gathered main European actors (such as representatives from the European Parliament, the European Women's Lobby, AER, or CEEP), the private sector (such as Google) and citizens, with the aim of encouraging civic engagement and increasing interest in European democracy.
The EMEN project was presented during the session entitled "Stories – No borders: storytelling on the inclusion of migrants through work and entrepreneurship" organised by Diesis and hosted by the EMEN partner European Trade Union Confederation at the ETUC Pavilion in collaboration with AEIDL and The Hague University of Applied Sciences
During the session we talked about migrant integration in EU countries, and especially in local communities, thanks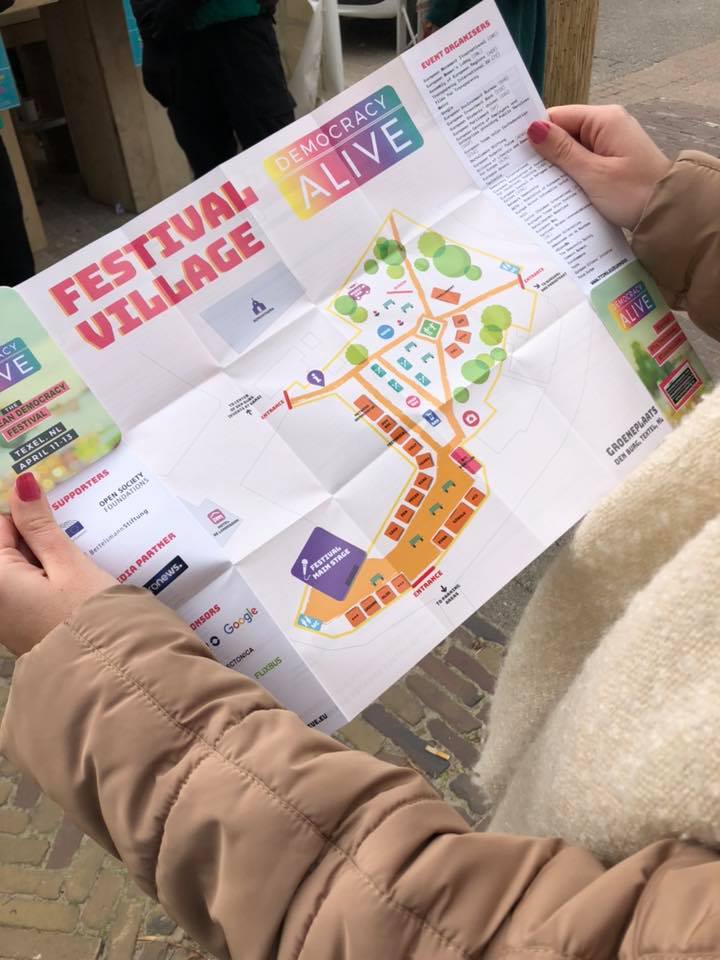 to work and entrepreneurship. Karijn Nijhoff, from THUAS shared with the audience several examples of migrants who have opened successful business in The Netherlands. For instance she told us about Fatiha, a girl from Iran who wasn't able to find a job in a hair salon and decided to open her own. And about Rami from Syria, a civil engineer who did not find an occupation in Europe but who wanted to work: he opened two restaurants in The Netherlands. She also talked about the difficulties and the struggles these people have to go through before being able to achieve their goal and create their enterprise. During this session we had the opportunity to meet and chat with several people interested on the topic or working on the field, such as the European Council on Refugees and Exiles, but also migrants that shared with us their experience.
This session was also a great opportunity to share with the public other two interesting projects that involve some of our partners: the MAX project (Maximising Migrants contribution to Society) and the Labour Int Milano. The MAX project aims to change the migrant's narrative in Europe, not only by seeking to convince rationally on the basis of facts and figures, but also acting on emotion through personal stories and face-to-face encounters between local citizens and newcomers; and Labour Int Milano works on the inclusion of refugees and asylum seekers in Milan.