The EMEN project participated at the X edition of the Luci sul Lavoro Festival on last 11th and 12th of July 2019. Luci sul Lavoro is the Italian Festival focused on employment and labour market integration that takes place each year in Montepulciano. The festival gathers public and private Italian, European and International institutions representatives, associations, trades unions, and citizens interested in exchanging ideas and debate about these topics.
Our partners Diesis Coop and ALDA supported the organisation of several activities and sessions of the festival and presented EMEN to the large audience. The event, through a rich program of debates, workshops, interviews, film projections and shows, aims to bring the diverse world of work to the centre of the scene, especially in a historical period in which this element has an increasingly accentuated social relevance.
During the first day of the festival, Diesis hosted the session called "Storie in cammino" (Walking stories) where the EMEN project activities and outcomes were part of the presentations. The session had the objective of showcasing first-hand experiences of migrant integration through work and employment. Migrants who now live and work in Italy, as well as associations and trade unions supporting them, shared with us their experiences. Representatives of Consorzio Meuccio Ruini, Cisl Latina, UIL, PICUM, EKA, Cooperativa Tangram, Cooperativa Insieme, ALDA and the Italian Ministry of Labour and Social Policies spoke on stage.
The second day, the EMEN project was presented again during the session called "Work and legality: examples of integration and democratic mobilisation" (Lavoro e legalità, esempi di integrazione e mobilitazione democratica). Eleonora Lamio from Diesis presented EMEN objectives as well as its activities and recent achievements.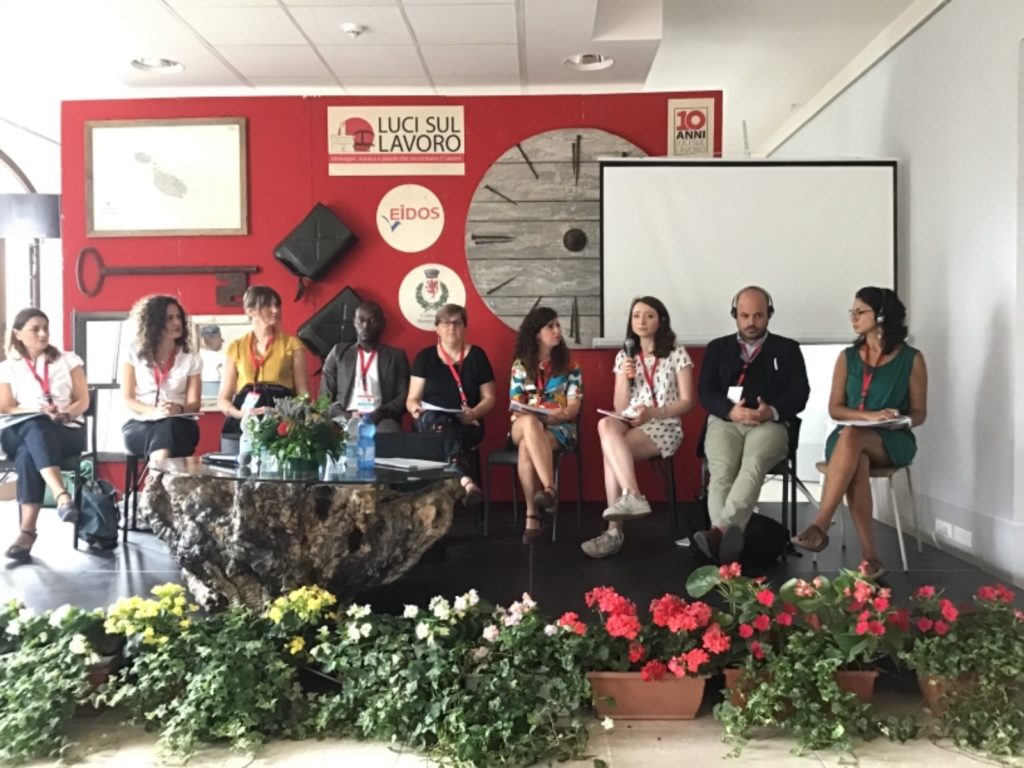 We had the chance to discover other projects (such as the LIME project and LabourInt II) that work on our same field and to hear the direct experience of organisation and actors working for the integration of migrants, such as Luigi Maria Vignali, Director General for Italian Citizens Abroad and Migration Policies of the Italian Ministry of Foreign Affairs who highlighted the impact migration has on the sustainable development goals and the need of raising awareness on the contribution of foreigners to the economy, to build the future on legal migration channels and to strengthen the role of the diaspora groups.
In this context, the IX Annual Report on the Occupation of Migrants in the Italian labour market of the Immigration Directorate of the Minister of Labour was presented. The document, which says that it is through work that we also build the citizenship of those who start a new life in Italy, as a drive for integration that is not limited to socio-economic emancipation but also generates a sense of belonging, also measures integration through work in Italy, showing the efforts done, previous successes and pitfalls, and pathways to continue working in the future.